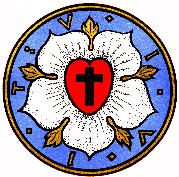 ELCSA (Cape)

German
---
Please Note: This is not the official page of ELCSA (Cape) - please follow this link to the official page. If you need to contact church officials, please use the contact details supplied below. Please note that there are also other Lutheran Churches in South Africa.
---
The Evangelical Lutheran Church in South Africa (Cape) or ELCSA(Cape) is historically a German church, but nearly all congregations also (or exclusively) offer services in English or Afrikaans. It has about 6000 members in 22 congregations served by 18 pastors. The congregations are scattered throughout the Western Cape, Eastern Cape and Free State provinces. For the centenary of the Synod in 1995, Prof. Reino Otterman published the book "The Centenary of the Synod 1895-1995 - Evangelical Lutheran Church in Southern Africa (Cape Church)". The Index can be viewed here.
ELCSA (Cape) is a member of the Lutheran World Federation (LWF), the Lutheran Community of Southern Africa (LUCSA) and the South African Council of Churches (SACC). ELCSA (Cape) has its headquarters in Stellenbosch.
Contact: Bischop Gilbert Filter, P.O. Box 3466, Matieland, 7602, Tel. +27-021-886-9747, Fax +27-21-886-9748.
---
The ELCSA (Cape) is divided into 2 regions, with the following congregations:
WESTERN REGION:

St Martini, Cape Town
Founded: 1861
Languages: German and English
Church and Office: 240 Long St, Cape Town, 8001
Pastor: Dr. Claudia Nolte-Schamm, Tel: +27-21-423-7400
Youth deacon: Johannes Herter, Tel. +27-76-787-2263
Office (Tel) +27-21-423-5947, (Fax) +27-21-423-2529, Email

Ev. Luth. Church Strand Street, Cape Town
Founded: 1780 (History)
Language: English
Church: 98 Strand Street, Cape Town, 8001
Pastor: Walter Schwär, Tel: +27-21-421-5854
Office: (Tel) +27-21-421-5854, (Fax) +27-21-421-5855, Email

Kreuzgemeinde, Bellville, Metro Cape Town
Founded: 1890
Languages: English, German and Afrikaans
Church: 33 Middle St, Bellville
Pastor: vacant
Office: (Tel & Fax) +27-21-948-5928, 39 Boston St, Bellville

St Johannis, Wynberg, Cape Town
Founded: 1861
Languages: German, English and Afrikaans
Church: 52 Waterloo Rd, Wynberg, 7800
Pastor: see Philippi
Office: (Tel & Fax) +27-21-761-1904

Philippi, Cape Town
Founded: 1885
Languages: Afrikaans
Church: Springfield Rd, Philippi
Pastor: Michael Denner, Tel: +27-21-73-3782
Adr: P.O.Box 26, Philippi, 7781

St Petri, Paarl
Founded: 1876
Languages: German and Afrikaans
Church: 6 Mill St, Paarl, 7646
Pastor: P. Molchin, Tel: +27-21-872-4885

Stellenbosch and Somerset West
Founded: 1961
Languages: German, Afrikaans and English
Church: 26 Hofmeyer St, Stellenbosch, 7600
Pastor: Felix Meylahn, Tel: +27-21-887-6456
Office: (Tel & Fax) +27-21-887-5030, E-mail

Trinitatis Church, Worcester
Founded: 1877
Languages: Afrikaans and German
Pastor: see Paarl

St Michael, Rondevleihoogte, George (Ev. Luth. Congregation Southern Cape)
Founded: 1978
Languages: German, English and Afrikaans
Church: Portion 3 (School Site) of the Farm New Melsetter No.179, Rondevleihoogte, District George
Contact: Pastor Wolf von Killian, Tel. +27-71-392-4864
Postal address: P.O.Box 1392, George, 6530


EASTERN REGION:

St Crucis, Beacon Bay
Founded: 1866
Language: English
Church: 52 Edge Rd, Beacon Bay, 5205
Pastor: Dieter Trümpelmann
Office: (Tel & Fax) +27-43-748-2102
St Matthew's, Berlin
Founded: 1869
Language: English
Pastor: see St. Johns, King Williams Town
Brakfontein
Founded: 1906
Language: English
Pastor: see St. Crucis, Beacon Bay
St John's, Dawn, East London
Founded: 1856
Languages: English and Afrikaans
Church: 13 Rattray Rd, Dawn, East London
Pastor: see St. Andrews, East London
Office: (Tel & Fax) +27-43-745-2202
St Andrews, East London
Founded: 1872
Languages: German and English
Church: 50 Park Ave, East London, 5201
Pastor: Rüdiger Lutz
Office: (Tel & Fax) +27-43-722-2700
St John's, King Williams Town
Founded: 1864
Language: English
Church: 23 Wodehouse St, King Williams Town, 5600
Pastor: Hans-Peter von Fintel
Büro: (Tel & Fax) +27-43-642-2859
St Peter's, Komga
Founded: 1864
Language: English
Pastor: see King Williams Town
St Paul's, Macleantown
Founded: 1883
Language: English
Pastor: see Dawn
Friedenskirche, Springfield, Port Elizabeth
Founded: 1901
Languages: German and English
Church: 33 Luke St, Springfield, PE
Outposts: Uitenhage, Grahamstown
Pastor: Anja Spiske
Office: (Tel & Fax) +27-41-367-1986, Email
Address: P.O.Box 5039, Walmer, 6065
St Peter's, Queenstown
Founded: 1983
Language: English
Pastor: see Stutterheim
St Paul's, Stutterheim
Founded: 1863
Languages: English
Church: 22 Shone St, Stutterheim, 4930
Pastor: T. Marienhagen
Office: (Tel & Fax) +27-43-683-1432, Email
St Paulus, Bloemfontein
Founded: 1875
Languages: German and Afrikaans
Church: Emily Hobhouse Square, Daan Pienaar, Bloemfontein, 9301
Outposts: Bethlehem, Kroonstad
Pastor: see Paarl
Büro: (Tel & Fax) +27-51-436-5082
St Martini, Kimberley - Northern Cape
Founded: 1875
Languages: German and Afrikaans
Church: Lawson St
Pastor: see Paarl
---
Start | ELCSA | ELCSA(NT) | ELCSA(Cape) | LUCSA & UELCSA | Webmaster